Utah State Permit
The Utah non-resident CFP currently allows concealed carry in 32 of the United States.
Concealed carry enthusiasts know that the Utah non-resident concealed firearm permit is the permit to have. If you travel for business or pleasure, now you can continue to maintain your personal safety in more states across the country. In order to obtain this important permit, a student must complete an approved course of instruction taught by a Utah state certified instructor.
This is a 4 hour class, Utah does not require any live fire or range qualification in order to obtain their permit. The Utah non-resident concealed firearm permit is the most widely accepted non-resident permit in the United States. This class follows the training outline mandated by the State of Utah, Bureau of Criminal Identification and covers many different aspects of firearm safety and ownership.
All applicants will be required to first have a permit from their home state if their home state has a process for issuing carry permits and has reciprocity/recognition with Utah. You do not need the home state permit before taking the Utah permit class with us, but you will need to have obtained your home state permit before mailing in your application to Utah. If you have a question about this, please call us for further explanation.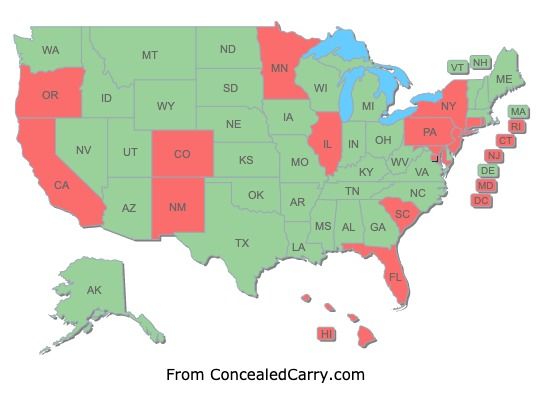 COURSE REQUIREMENTS
Drivers License or Other ID
Class is open to 21+
We believe in what we do and we stand behind it too. If you feel that you didn't fully retain the information from your class or you just want to make sure you fully understood it you are welcome to come back and sit in on the same class again at no charge. This applies to all classes except for hands on tactical classes in which case we will continue to work with you during the class until you fully understand the methods being taught to you.
Below is a full list of our training options. Some courses are run more often then others so if there is one you want that has no scheduled date be sure to fill in the waitlist form to be notified when it comes back up again. If you have enough people we may also schedule a class just for your group. Please contact us and we can see if we can work something out.
9:00am – 9:00pm

Every Day